Chemotherapy Does Not Work, Is Costly, Has Adverse Effects, And Kills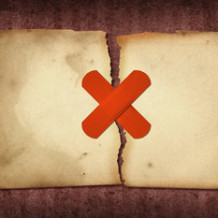 The research covered data from the Cancer Registry in Australia and the Surveillance Epidemiology and End Results in the USA for the year 1998. The current 5-year relative adult survival rate for cancer in Australia is over 60%, and no less than that in the USA. By comparison, a mere 2.3% contribution of chemotherapy to cancer survival does not justify the massive expense involved and the tremendous suffering patients experience because of severe, toxic side effects resulting from this treatment. With a meager success rate of 2.3%, selling chemotherapy as a medical treatment (instead of a scam), is one of the greatest fraudulent acts ever committed. The average chemotherapy earns the medical establishment a whopping $300,000 to $1,000,000 each year, and has so far earned those who promote this pseudo-medication (poison) over 1 trillion dollars. It's no surprise that the medical establishment tries to keep this scam alive for as long as possible.
In 1990, the highly respected German epidemiologist, Dr. Ulrich Abel from the Tumor Clinic of the University of Heidelberg, conducted the most comprehensive investigation of every major clinical study on chemotherapy drugs ever done. Abel contacted 350 medical centers and asked them to send him anything they had ever published on chemotherapy. He also reviewed and analyzed thousands of scientific articles published in the most prestigious medical journals. It took Abel several years to collect and evaluate the data. Abel's epidemiological study, which was published on August 10, 1991 in The Lancet, should have alerted every doctor and cancer patient about the risks of one of the most common treatments used for cancer and other diseases. In his paper, Abel came to the conclusion that the overall success rate of chemotherapy was "appalling." According to this report, there was no scientific evidence available in any existing study to show that chemotherapy can "extend in any appreciable way the lives of patients suffering from the most common organic cancers."
Abel points out that chemotherapy rarely improves the quality of life. He describes chemotherapy as "a scientific wasteland" and states that even though there is no scientific evidence that chemotherapy works, neither doctor nor patient is willing to give up on it. The mainstream media has never reported on this hugely important study, which is hardly surprising, given the enormous vested interests of the groups that sponsor the media, that is, the pharmaceutical companies. A recent search turned up exactly zero reviews of Abel's work in American journals, even though it was published in 1990. I believe this is not because his work was unimportant — but because it is irrefutable.
The truth of the matter would be far too costly for the pharmaceutical industry to bear, thus making it unacceptable. If the mass media reported the truth that medical drugs, including chemotherapy drugs, are used to practically commit genocide in the U.S. and the world, their best sponsors (the pharmaceutical companies) would have to withdraw their misleading advertisements from the television media, radio stations, magazines, and newspapers. But neither group wants to go bankrupt.
Many doctors go as far as prescribing chemotherapy drugs to patients for malignancies that are far too advanced for surgery, with the full knowledge that there are no benefits at all. Yet they claim chemotherapy to be an effective cancer treatment, and their unsuspecting patients believe that "effective" equals "cure." The doctors, of course, refer to the FDA's definition of an "effective" drug, one which achieves a 50% or more reduction in tumor size for 28 days. They neglect to tell their patients that there is no correlation whatsoever between shrinking tumors for 28 days and curing the cancer or extending life. Temporary tumor shrinkage through chemotherapy has never been shown to cure cancer or to extend life. In other words, you can live with an untreated tumor for just as long as you would with one that has been shrunken or been eliminated by chemotherapy (or radiation).
Tags
Categories
Share This